+ The Total station is a surveying instrument that is commonly used. It is a combination of processor, memory and electronic theodolite.
+ We can use these angles and distances to determine the accurate position of the surveyed point and solve mathematics geodetics.
+ Total station: Leica TS06 Plus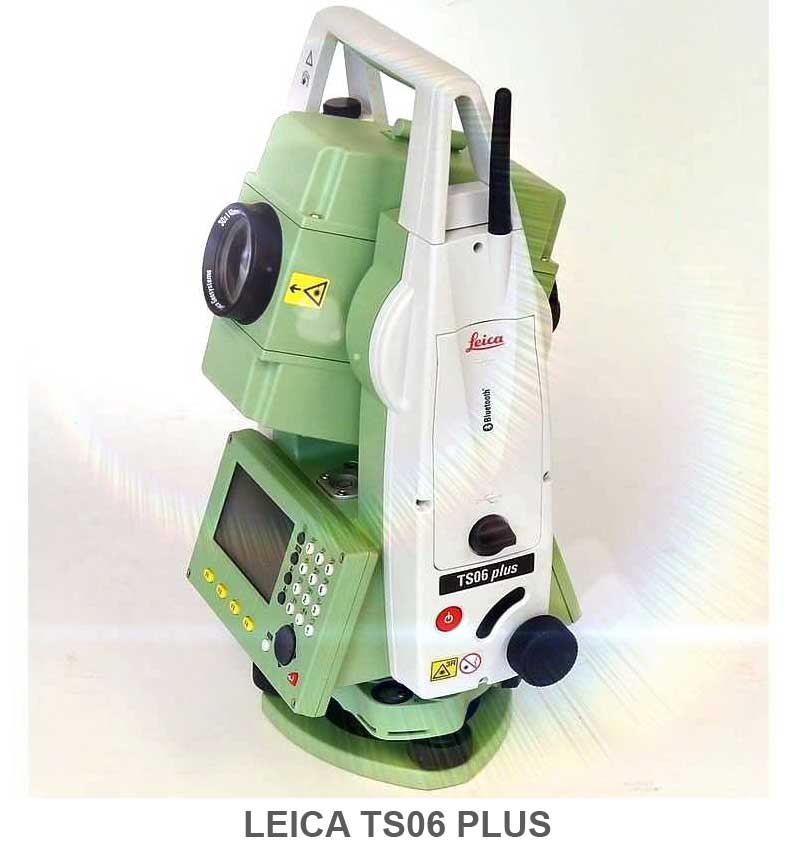 Measurement methods: Prism and Reflectorless Total Stations
Applications:
+ Apply measuring survey points: To measure angles (horizontal and vertical angles); measure distance, measure elevation.
+ Measurement: cadastral, topography and construction, detailed measurement and mapping.
+ Accuracy of measurement is high.
+ Quick calculation without taking notes.
+ Easy to transfer measurement data to the computer.
+ Need to see clearly from the device to the desired point.
+ It needs times to measure and draw large area maps.
+ The instrument is costly.
+ Measurements are affected by weather.